I have been a public servant and an entrepreneur for over 20 years.
The state is where it's at – where policies that impact our education, careers, and life are made.
In 2018, we can make a change with over 20 potential new legislators elected across the state – new voices, innovative ideas – Let's Do This!
Our platform is built on:
Build A Life – Education, Careers/Job, Public Safety, and Thriving Communities
Be A Bridge – Harness our diversity towards a stronger 5th District and an even greater America.
My very first memory is of my graduation from the Head Start preschool program for low-income children in Chicago. I proudly stood on stage, a great gap-toothed smile on my face and a gold paper crown on my head. My hair was in tight braids and I was wearing a scratchy polyester dress my mother had sewn on her used Singer sewing machine. At that moment, even though so many obstacles were in my way, I thought I could be anything I wanted…
Success in life requires access to education, to resources, and, most importantly, to systems that will support us in getting there. But in today's America, too many hardworking residents are constantly faced with new taxes, don't have access to quality healthcare, daycare, or elder care, can't make ends meet, don't feel safe.
Build a Life, Be A Bridge – this is why I am tossing my scarf into the ring for Illinois State Representative from the 5th District.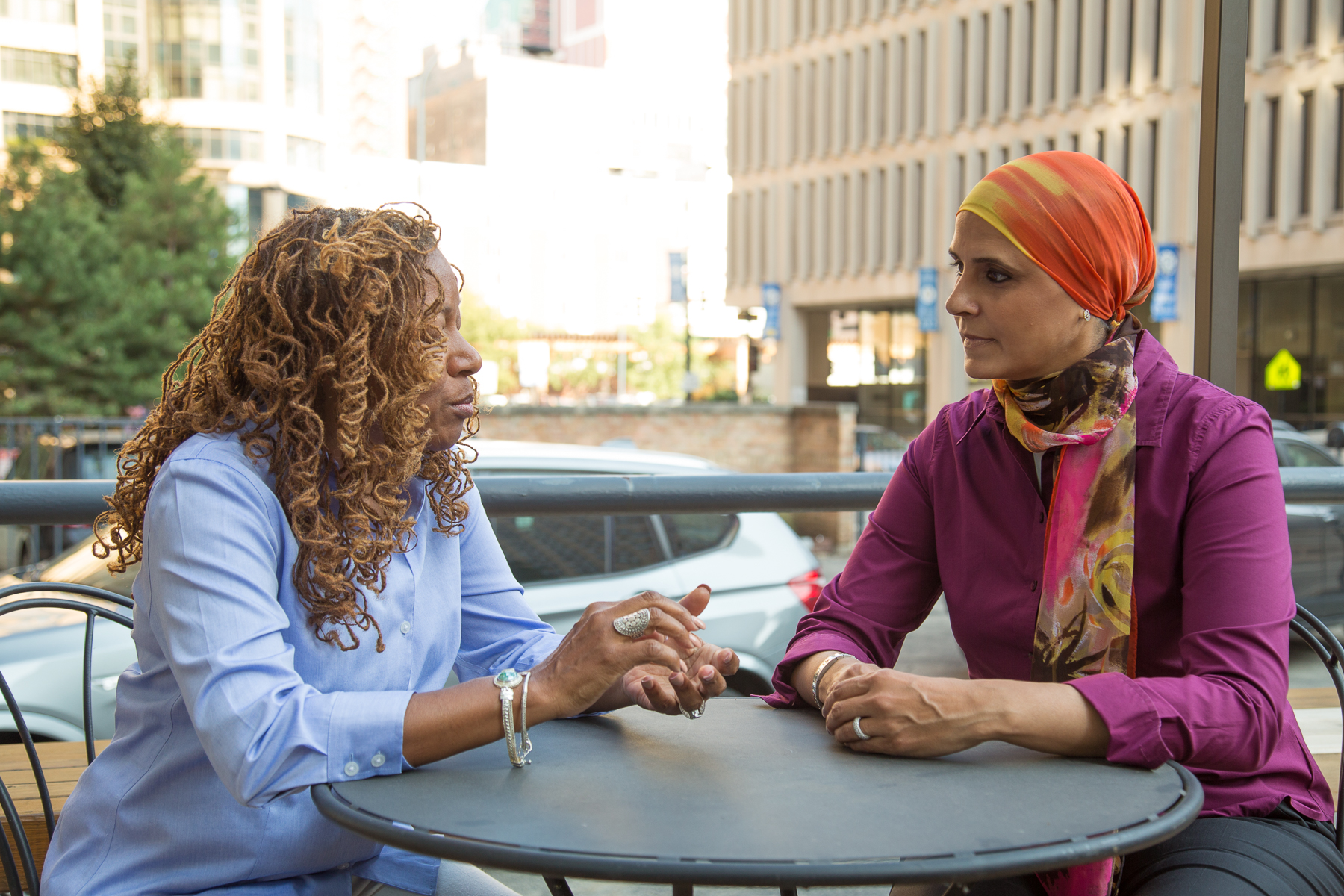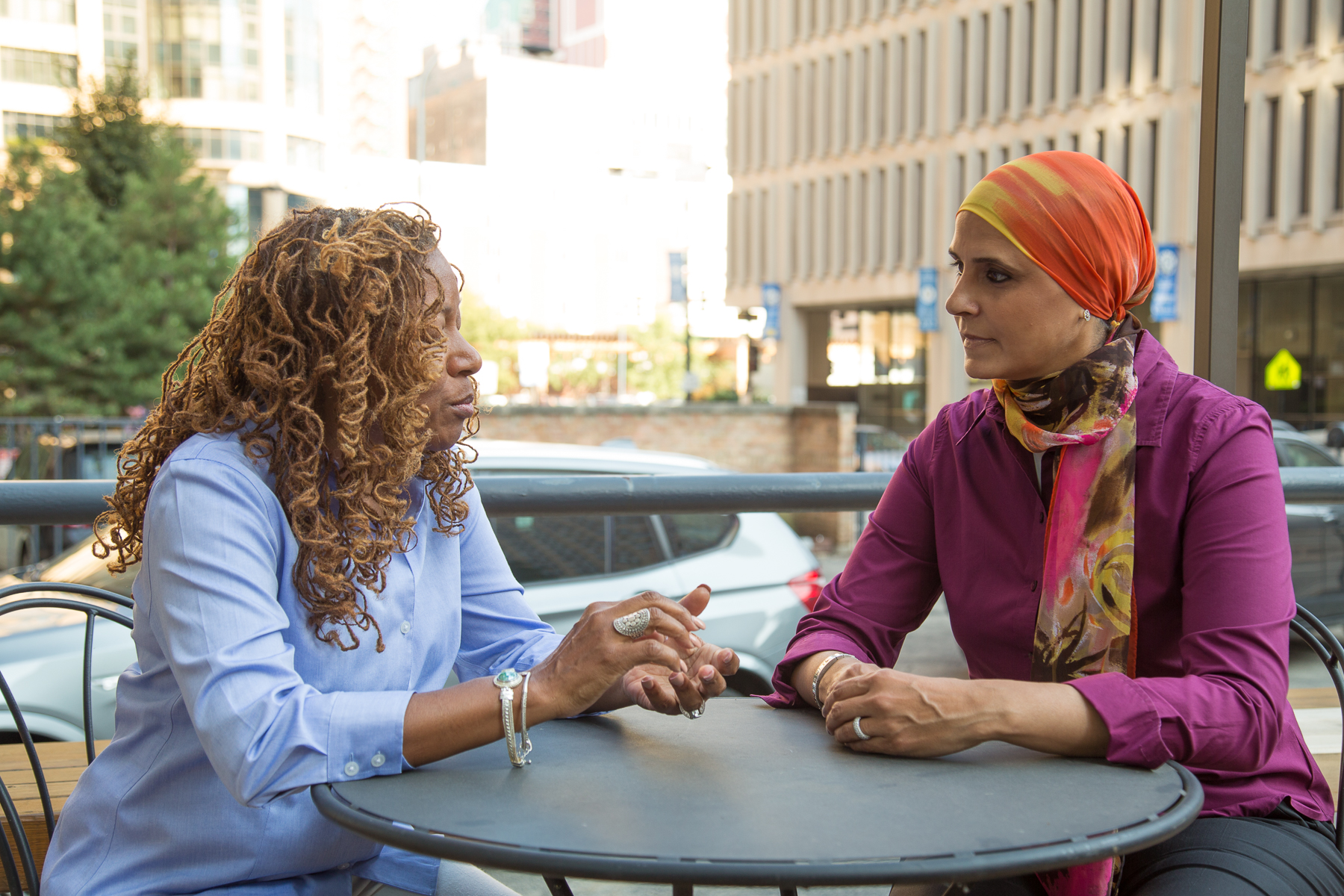 Build a Life: Education
high quality learning in schools  =  skilled adults ready for great jobs
As a graduate of Headstart preschool for low-income children, and a product of public schools, I know firsthand the importance of a high quality education. I have spent my entire career focusing on developing systems that give each of us the best opportunity to succeed in education – to be ready to succeed in career and life.
The 5th District is currently struggling with a dozen school issues – from rats to potential closings to poor teacher/principal development. We must live in a state that puts education first- and educators as legislators can help us do that.
I have been a teacher, an administrator, and a parent-  I understand how a complete education system works.
Inequity in Public School Education
Illinois is 50th out of the 50 United States in the percentage of our revenue we give to education- Yes- 50th! I believe a child's academic success should not be based on his or her zip code. In my career I have been committed to creating systems and infrastructures for our students to excel in a strong academic environment. I strongly believe that we need to look at the flow of how the dollars taken from special subsidies actually trickle down to classroom improvement. As recently as 2013, 91% of students identified as low-income and need-based were from Chicago, but the inequity of these classrooms compared to other more affluent areas around the state is still stark. An examination of the application of special subsidies in our classrooms and the role that parents play in controlling dollars as public schools are held accountable is key. I believe a partnership between parents, teachers and legislators is necessary for schools to have a growth that results in the betterment of the students within the 5th district. For this reason, I will advocate for the analysis of the use of property taxes, application of special subsidies, as well as a study of how other states have confronted the issue of inequity and proper use of state funds that actually result in improvement of our public school classrooms. For this reason, I am also fully supportive of an elected school board, in which community members and parents have a role in supporting the public schools their children attend.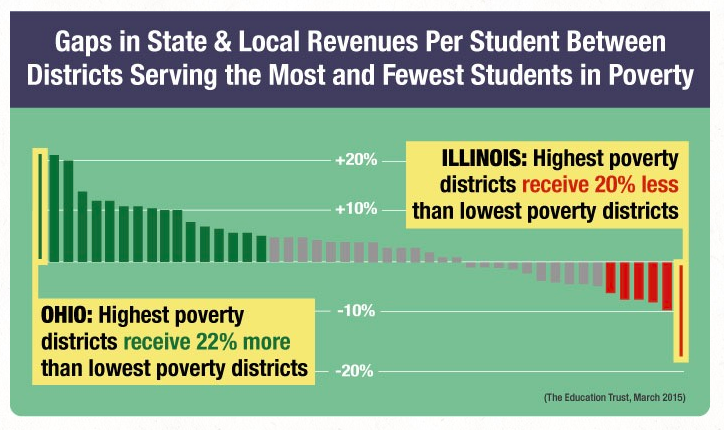 Recruitment and Training of Teachers
I spent the first 12 years of my career as a teacher, and this last 10 years ensuring teachers and educators are well trained and developed. Our teachers need the support to address not only class size expansion, challenges of growing student bodies but also the ability to feel secure in their ability to teach a new generation. You and I know teachers are one of the most valuable influencers in a child's life. Throughout my career, I have led partnerships with recruitment and training programs at higher education institutions across the state. Recruiting future teachers from diverse communities to better understand the students of our diverse families is key to the next generation of successful educators. Ensuring all current teachers have the skill sets and professional development to understand and teach 21rst century skills is key. This is what I have been focusing on for the last decade and will continue to support as a state legislator.
I urge more detailed studies on charter schools, their impact on student learning, and the most effective strategies to incorporate charters without removing any support for neighborhood schools. I ask for a halt on the growth of charter schools until we are able to better ascertain the benefits of charter school education and its impact of each child's development. Charter schools were established in the 1990s to provide a hub for innovation and research so that the best ideas that result, are used to enhance already existing public schools. For now, we are not seeing the analysis of benchmarks within the charter schools needed to ascertain how they are progressing. One of the most important jobs for a state is to ensure a strong public school system.
Cuts to state funding for higher education have hit students and families in Illinois hard. As a result, high school graduates are leaving the state in staggering numbers, threatening our economy in the long run. As the Chief Education Officer of Golden Apple (an organization that supports students through college in becoming certified teachers), I saw first-hand how cuts to higher education hit low-income and underrepresented communities especially hard. Troublingly, racial gaps in college completion have actually widened in Illinois over the last ten years. Because 65 percent of all jobs will require a postsecondary credential by 2025, we can't afford to fall behind when it comes to college affordability and completion.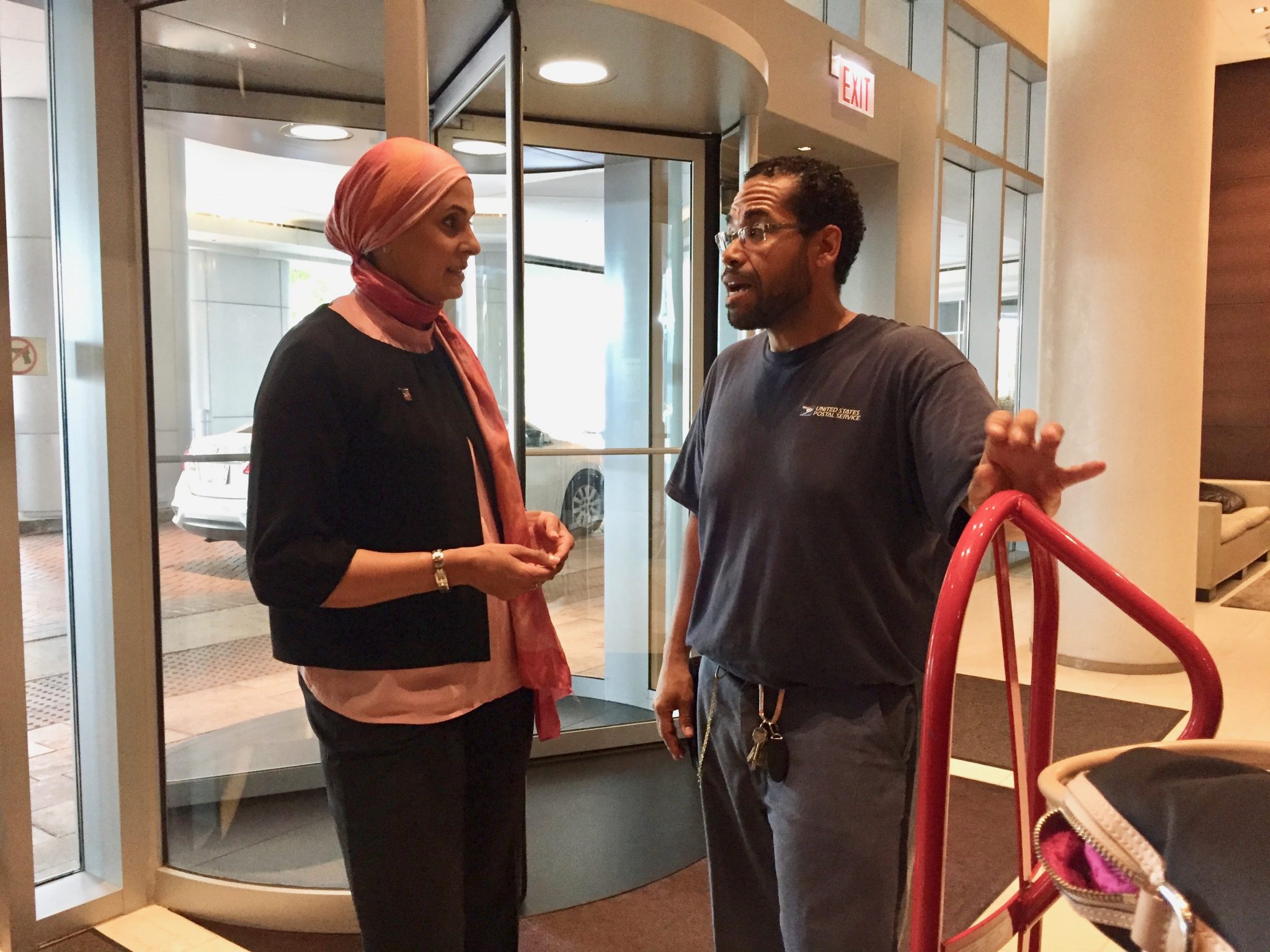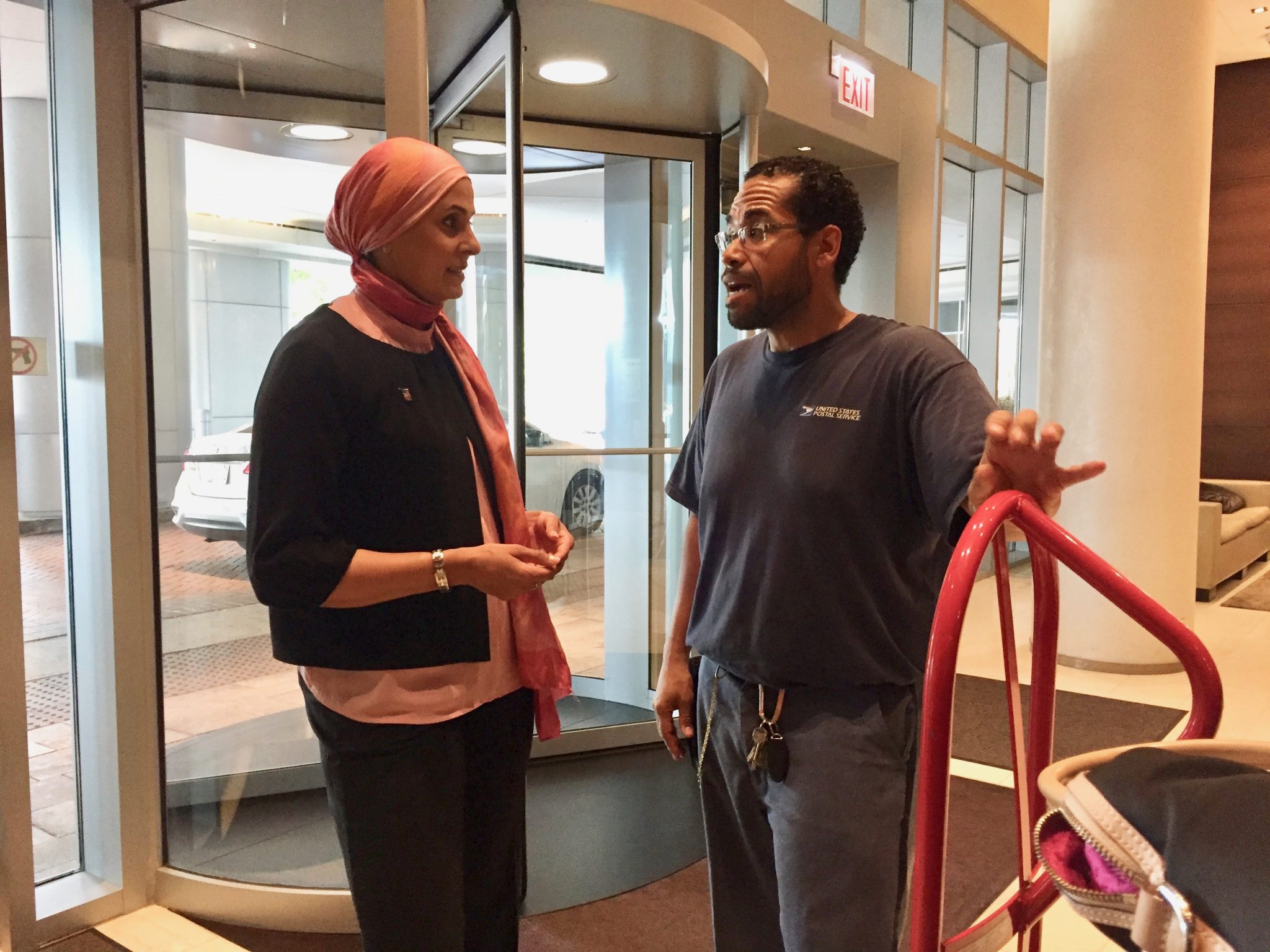 Build a Life: Jobs/ Careers – Economic Security
I believe a strong indicator of whether a community is thriving is to assess the potential of a child, young adult, and family in that environment. A child must have a parent who has a great job, a young adult must look forward to a sustainable financial future, and our elders must be able to prepare for a secure retriement.
Our district is a slice of America; it has some of the most prosperous areas of the city as well as areas that need revitalization. Working to ensure all residents are able to Build a Life and then protect the fruits of their labor – is possible.
Great Cities Hardship Index
According to a 2017 Great Cities Hardship Index, key areas in the 5th District are impacted by large rates of unemployment, low per capita income levels, large percentage of people living below the poverty federal level, crowded housing and increasing dependency levels. Even typically "safe" areas deal with petty crime and an increase in violence.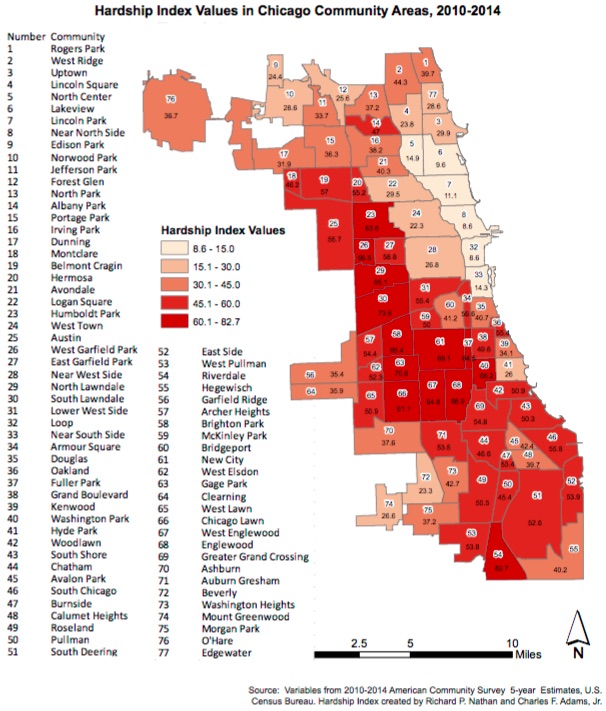 Job Training and Employee Development
I am committed to working with residents and community leaders to attract businesses to invest in the 5th District and encourage them to hire local residents. The 5th district and surrounding areas are uniquely home to Illinois's institutions of higher education and research. Creating interdependent relationships between businesses, institutions, and work force members is critical to creating an environment in the 5th district where families live and work, and where innovation thrives.
Our team has been listening to entrepreneurs, business developers, and residents. We will continue to bring these key stakeholders together to identify priorities and state-level support needed to develop and strengthen employment for residents.
As an entrepreneur, I had access to an incubator where I was able to identify great team members, build a business strategy, learn about go-to-market strategies, and other business skills. Our campaign launch was at Sunshine Enterprises, an incubator in the south side. We must help all our residents find employment, but let's also grow our own new business men and women! We will help those who strive to start their own business develop their skills and network with potential investors. These resources provide access points to improving quality of life. I plan to work with my colleagues at the state level as well as local entrepreneurship incubators, University of Chicago, The Great Cities Program, and Discovery Partners, and others to nurture start-ups within the district. These institutions can create and assist workforce ready training programs for vocational, executive, post graduate degree tracks, provide job summits and foster entrepreneurial mentoring hubs.
When my parents said "No" to something I wanted them to buy, it wasn't because they didn't want me to have it- it was because they couldn't afford it. When a low-income resident is able to access a higher wage, they reinvest in the economy by purchasing items their family needs but could not buy earlier. When my parents had even a little more money, they bought us new coats, or a washer/dryer, or a car. I am dedicated to supporting employees in the 5th district by protecting the rights of employees through the FMLA, Affordable HealthCare and pushing for a $15 minimum wage that stays progressive to the costs of living for our residents. I will work with fellow legislators to identify comprehensive reforms and then to work towards getting there in the years ahead. This is the way to respect, retain, and engage employees to stay and raise their families in our district and our state.
I am committed to work to attract businesses to invest in the 5th District. To encourage them to hire local residents and work with our stakeholders to provide job summits so the money created by the 5th district stays in the 5th district. The goal is to invest in talent in the district so each of us will live, work, and play in the 5th – and more people will want to join us!
I support the graduated state income tax. Illinois is one of a handful of states that does not already have it- we are not tapping into key financial resources and we are putting undue burden on our low and middle class families.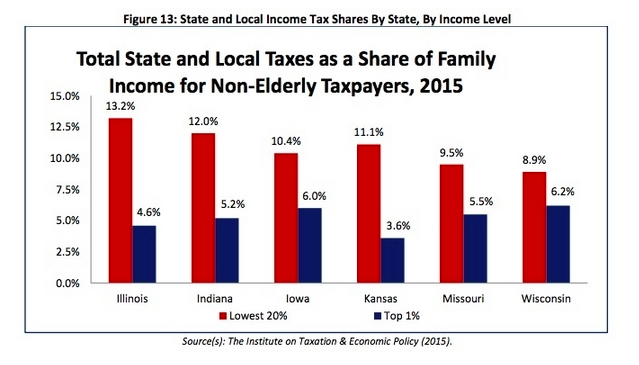 Nurturing the Voices and Talents of African American Women
Women are the foundation of families and communities. They are caregivers for the youngest, the eldest, and everyone else in between. They are also employees at businesses and corporations across the nation.
Though we have seen progress in women's issues for White and Asian women, we are still lagging behind in "making sure government works for African American women who are the bedrock of their communities yet at the bottom of most economic indices." African American women-owned businesses continue to grow despite significant financial and social obstacles. African American women-owned businesses employed 272,000 workers and generated $44.9 billion in revenue in 2013. Already existing governmental policies on diversity and inclusion need to be more closely monitored, enforced and incentivized. Efforts in supporting Black women will ensure we are supporting all women, in fact, all people, across our communities.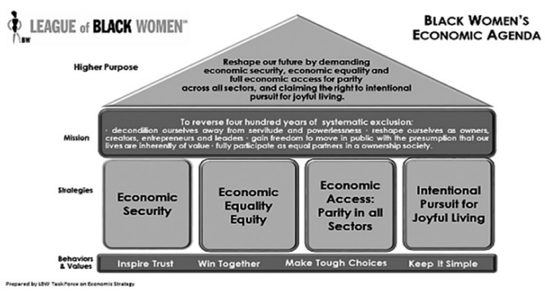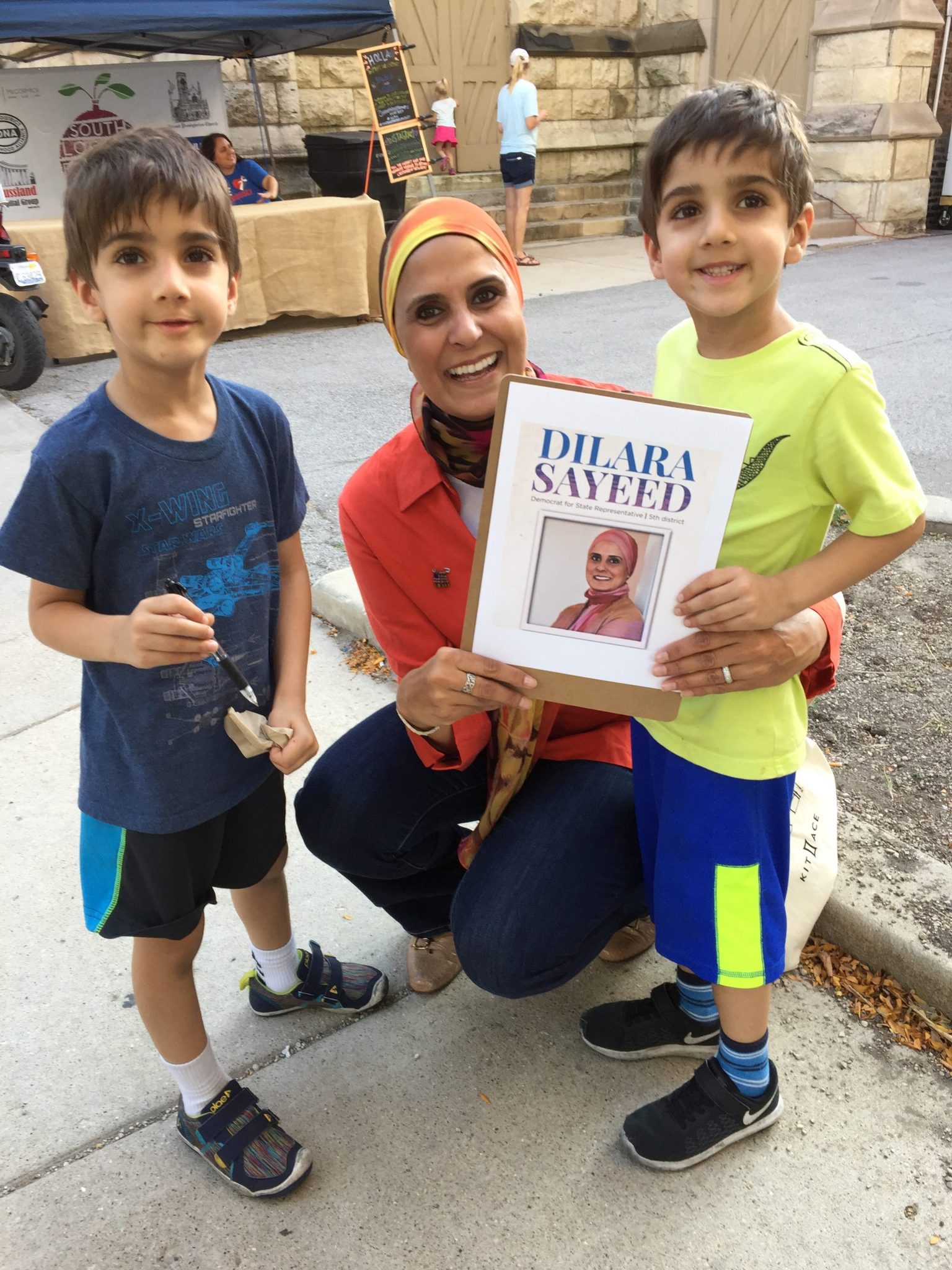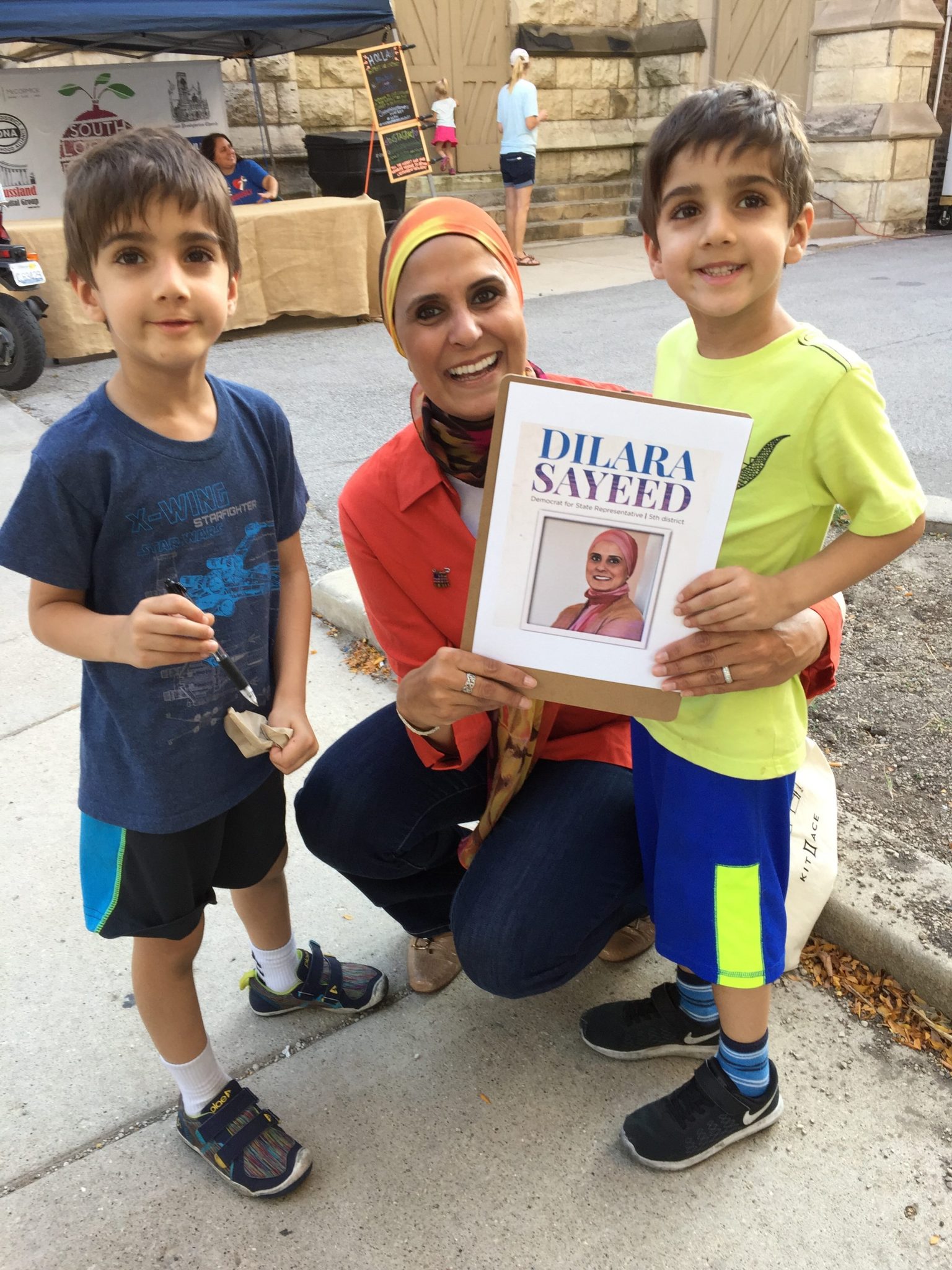 Build a Life: Public Safety/Criminal Justice Reform
As an educator and a woman, I know what it looks like when a child is unsafe, when a woman or man is violated, and when communities are not secure. When my 22 year-old daughter leaves our home to go to work or play, I want her to be safe. When my 24 year-old son goes out with his friends, I want people to see him for the good man he is rather than the stereotype others have created of him.
The safety of our residents as our primary concern is largely dependent on the environment that exists within our communities. Communities need support from state agents, law enforcement officers and community leaders to confront the systemic roadblocks on individuals that create cycles of violence.
Illegal Guns and Assault Weapons Legislation
We must demand the halt of illegal guns from across state borders. I will work with state leaders from Illinois and from neighboring states to monitor the funneling of illegal weapons on the streets of Chicago and other urban areas. There is a strong correlation between illegal guns and homicides on our streets.
We must ban the use of assault weapons. The last year as recent as the Vegas Shooting we have seen the escalation of deaths due to use of assault weapons. We need background checks on buyers for histories of drug use, mental health and domestic abuse. Statistics show the perpetrators of mass shooting have a strong record of domestic violence. An individual who has a record of violent interactions, mental health diagnosis or addiction should not be in the position to obtain a weapon that can potentially can end another's life or his or her own, without proper screening and assessment by professionals.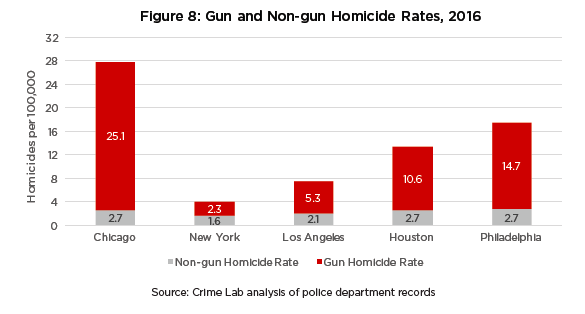 The most challenging time for an individual released from prison is the day they are released. A return to their past environment awaits them. Structures and tools have to be in place to help him/her reengage with their community productively and give them resources for a life they will now build. I will work with civic leaders and policy advocates for criminal justice reform to make appropriate changes in parole reform, re-entry in the workforce for individuals with records and reform on low-level non-violent sentencing. Reducing recidivism and breaking the cycle of repeat offenders ultimately creates a safer community that supports an ex offender and members of the community. In many instances these individuals serve as strong mentors to help others make better decisions, we have to create an environment that allows them to do that.
Mental Health Treatment During and After Incarceration
Addiction is not cured by incarceration but addiction undeniably encourages drug related crimes. I will work with local County Hospitals, University Hospitals and Chicago prisons to assess the quality of mental health treatment given to offenders in duration of incarceration and post release. I support the expansion and state supported mental health treatment centers especially where there are large statistics of substance abuse and substance abuse related crimes. We have to boldly be able to connect the dots between the two and see mental health treatment among offenders in a public safety light.
Community Engagement and Law Enforcement
The DOJ report released in 2017, shared findings that showed great concerns on CPD uses of excessive force and serious violations of the 4th amendment. The report laid out great concern on the officer trainings, methods of holding law enforcement accountable for these violations. Chicago is a diverse city and we cannot thrive without a productive partnership with the law enforcement. I am committed to providing avenues to individuals who have been wrongly harassed by ill-intentioned individuals in uniform towards justice, in addition to working with the dedicated team of law enforcement officers who carry out their oath to serve with integrity. I support providing programs that train law enforcement in competency training focused on identifying cultural differences, mental health signs and best engagement practices for non- English speakers. I also support community-policing programs that allow community members to work with law enforcement as partnership to protect our neighborhoods. I encourage communities to market law enforcement as a meaningful career option - recruiting public servants from our own communities is key.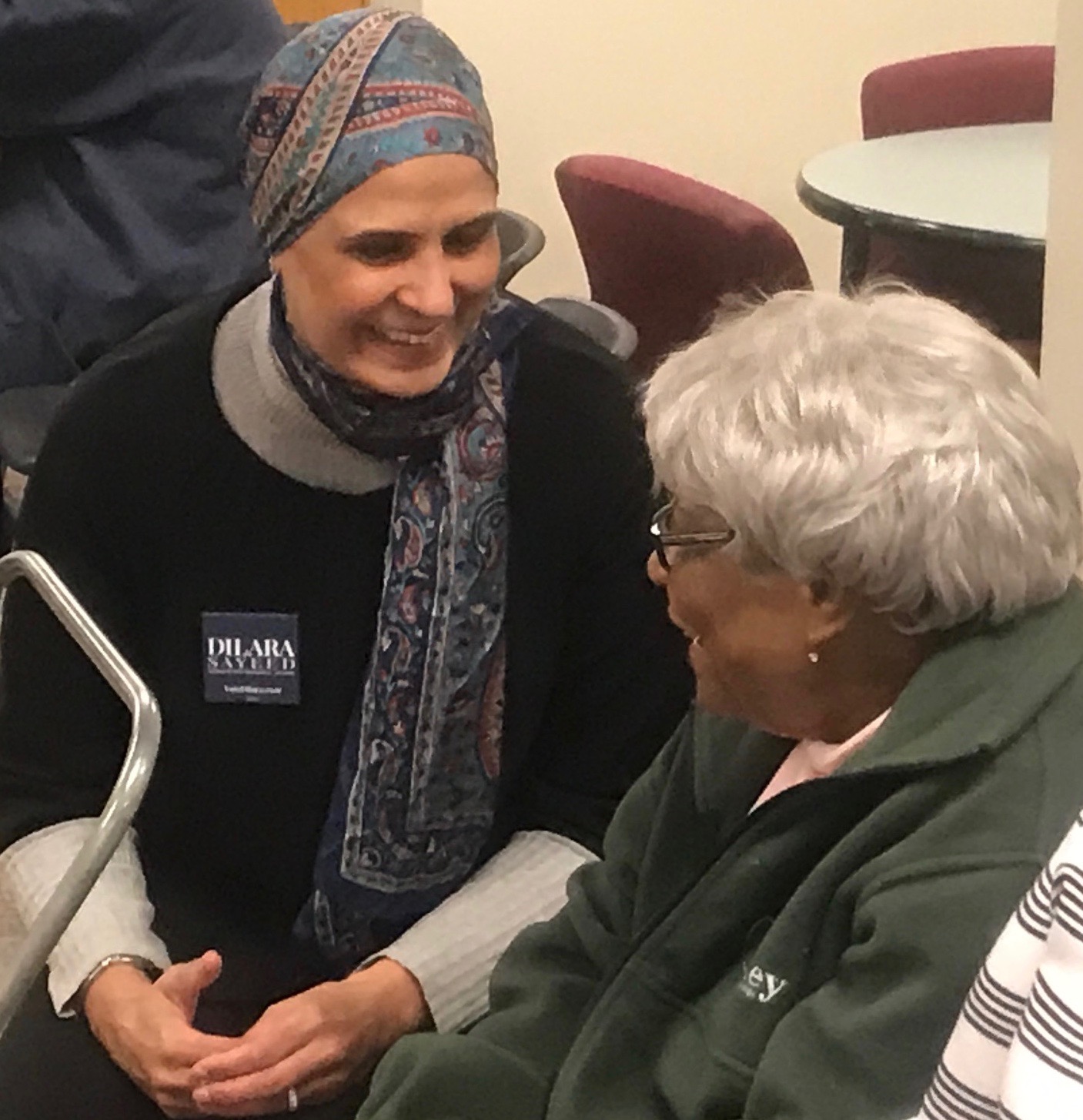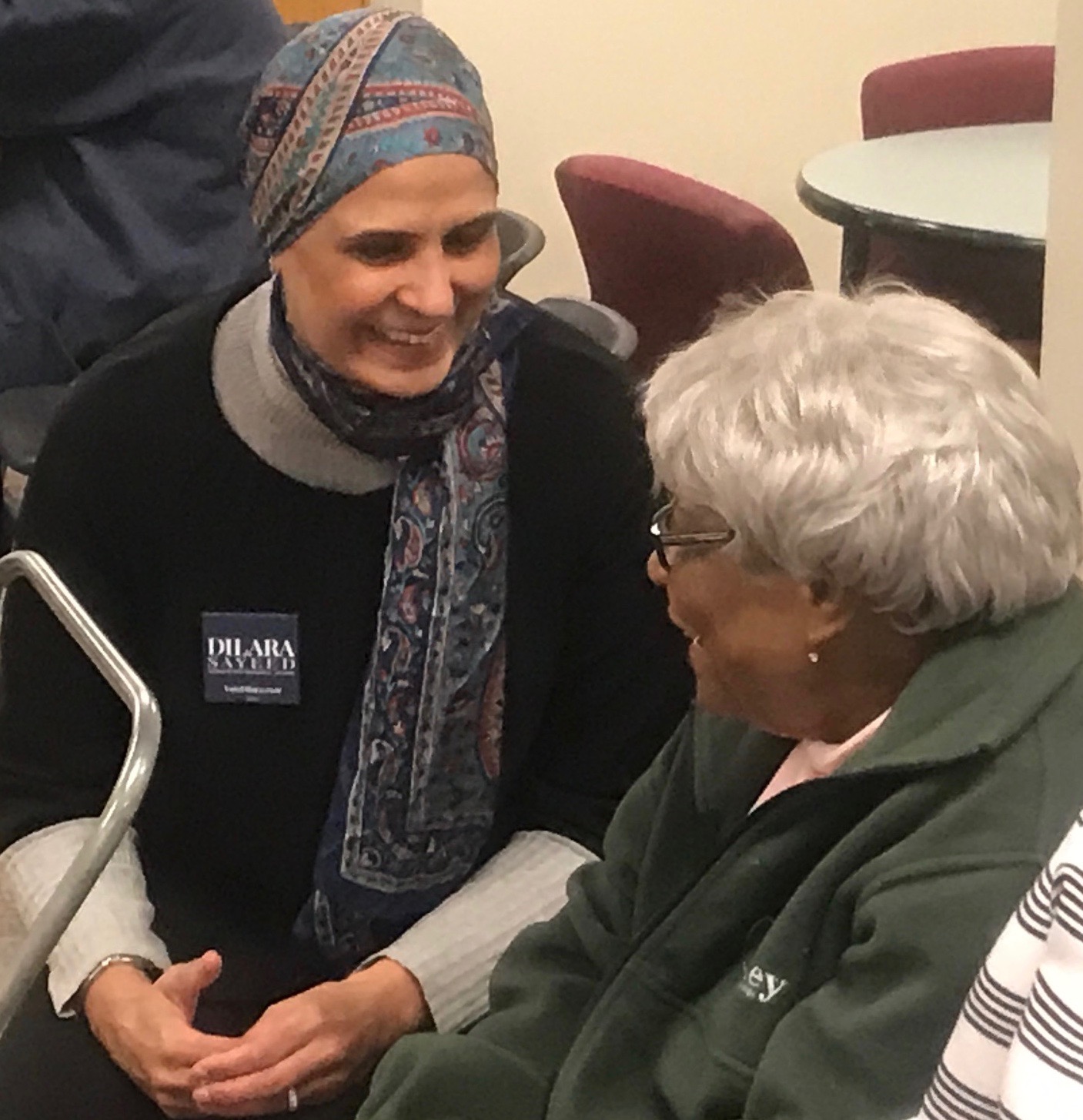 Build a Life: Thriving Communities
Our current State Representative is Juliana Stratton.  Representative Stratton has proposed and advocated for legislation that creates a stronger 5th District. As an educator, entrepreneur, and policy expert, I will continue this legacy and further develop legislation that ensures our communities in our District, and across the state, are thriving. We want to have individuals and families living, working, playing, earning and spending in our district!
I am a teacher and my husband is a physician. We have conversations every day about access to high-quality education- and good medical and wellness care. This cannot be the right of a privileged few- it must be the right of every child, woman, man, elderly, and veteran resident. As our federal government, under our president's dangerous policies, erodes these rights, our state will have to protect our residents.
The health of a nation is only as strong as the health of its residents. When each resident contributes to it, we are better as a whole society. Even though it is not a constitutional right, as education is not, it is in our public interest to ensure every resident in our nation has healthcare. Opting out of healthcare is not an option. In order to provide adequate healthcare for every resident, we have to spread the risk - all have to buy into this system, regardless of our income, age, and health status.
I will work to support the Affordable Care Act as the law of the land. At the state level:
Medicaid should, as it is, provide healthcare for low-income residents
Medicaid should be expanded to include options for those who want to buy in at cost, regardless of their income level
Some residents will get health care insurance from their employers and this is their form of healthcare. I will work with colleagues and stakeholders to ensure good coverage is accessible
Private options should always be available to those who choose it
I want to work with hospitals to create avenues that make it easy for Illinois residents to access healthcare at low premiums. I will look at issues that bar access to Healthcare such as language, location, and income.
I will review Veterans' healthcare with my colleagues. I will make certain Veterans are given preferential access and that their coverage includes clinics throughout cities and rural areas. Benefits should cover transportation for low income residents who don't have access easily to large hospitals or small clinics. I echo the universal stances of social justice but will also go into nuances with specific populations and cases – women, children, veterans, etc.
I support CHIP – Children's Health Insurance Program – to provide every child with healthcare coverage, regardless of their parents' income, or their ability to pay. CHIP is in danger due because the federal government allowed it to expire without funding it, and now, thousands of children across Illinois (and 9 million across the country) may not have healthcare.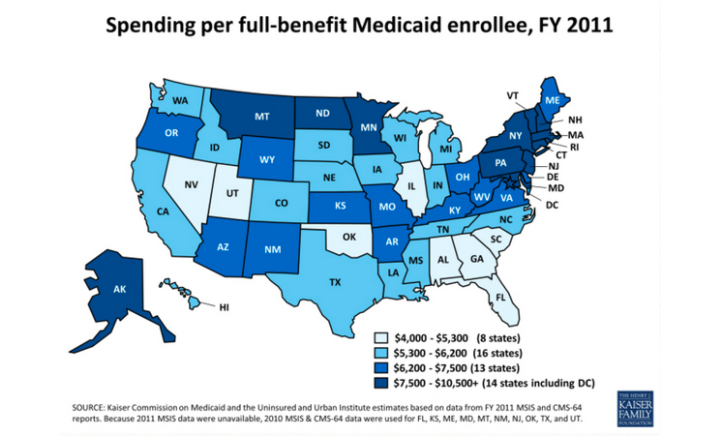 Families like mine, that immigrated here for a better life, and have also given back to our communities multifold, represent the vast majority of American immigrant stories. I support comprehensive immigration reform.
Access to decent and safe housing is essential to every Chicago family, regardless of race, ethnic origin, creed, income, etc. In 2018, we will celebrate fifty years of the federal Fair Housing Act which enshrines the right to equal housing opportunity for all, and an affirmative obligation on the part of communities receiving federal funds to ensure that their neighborhoods are inclusive, accessible and diverse. I am proud that our state has expansive fair housing laws that extend protection to LGBTQ individuals. But housing discrimination persists.
I would push for more robust education and the swift enforcement of existing laws. I would also work to alleviate the burden of families struggling to meet housing costs that have risen faster than their incomes. Too many are shelling out over half their paychecks or pensions for the rent or mortgage, sacrificing their health care, credit, and even meals just to live near their jobs or families. I would work with my colleagues in the legislature to preserve and expand housing opportunities in every corner of the state, including every neighborhood in Chicago. Regardless of whether someone is homeless, a paycheck away from eviction or foreclosure, or scraping by on a modest income, we should all have the right to live lives of dignity.
Today, more than ever before in our lifetime, there is a unique urgency to this work, and I am committed to partnering with leaders to serve our state and country by protecting its lands, water, and air for our future generations. The urgency stems from the fact that our federal government is leading the attack on natural resources. I applaud the current efforts by the Sierra Club and our partners. I will support and further develop legislation that ensures backstops to the assault on the EPA. I am eager to engage the expertise and experience of organizations like the Sierra Club, MPC, and Friends of Chicago River, in order to craft legislation. I will also work hard to connect environmentally conscious entrepreneurs and businesses to economic opportunities in our district. I support the Future Energy Jobs Act and other legislation that connects economic development and environmental responsibility. I also believe that the Illinois labor market will continue to benefit from clean water infrastructure projects. A 2014 report jointly released by the MWRD and the Sierra Club finds that for every 1 billion spent on clean water infrastructure there are approximately 11,200 job hours created throughout the economy.
Transportation and Infrastructure
My father worked for the Chicago Transit Authority for over 25 years. I grew up using our transportation systems and continue to value it today. We need to invest more deeply in our public transport systems, including advertising to our residents across urban and suburban areas. Residents must better understand the personal ease and financial benefits of our public transportation system to help them make a more informed decision about their everyday practices. Transit equity issues in our most vulnerable neighborhoods, some of which are listed above and others that are right here in my 5th district, must be addressed at the State and local level. In the years ahead, it will be critical to ensure that local and state policies do not adversely affect our communities and will, in fact, further responsible development. The legacy of inspirational citizens like Hazel Johnson, the mother of the environmental justice movement on the south side of Chicago, will live on in responsible legislation.
Places to Play, Pray and Connect
We will leverage the unique character in each of our neighborhoods. Our District has a vibrant and growing list of great places to eat, share culture, pray, and play. Why move to Indiana or Alabama or Nevada when we have a vibrant city- there are free cultural events throughout the year. One of my favorite spots this summer was the Summer Dance Festival. Each week we had great music that many Chicagoans came to listen and dance to. We have neighborhood festivals such as the African Festival of the Arts in Washington Park and, on Thursdays during the summer, the South Loop Farmers Market. Our district has churches, mosques, temples, and reflection centers for every faith and lifestyle. And, of course, we have great food such as Evelyn's Food Love, Peach's, Sip and Savor, and the incredible variety across the Loop areas. We need to stop retail leakage - and keep our residents making and spending money in our communities.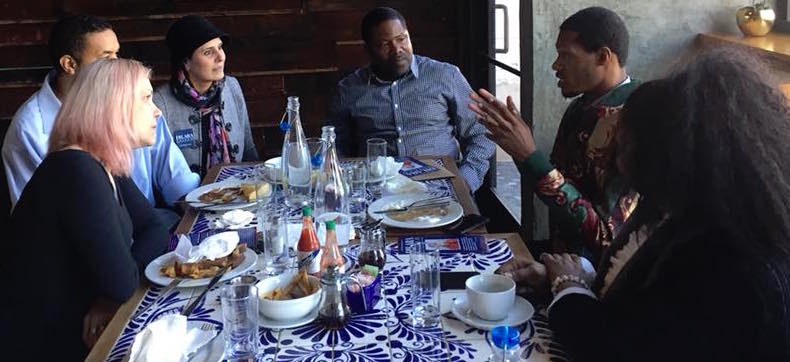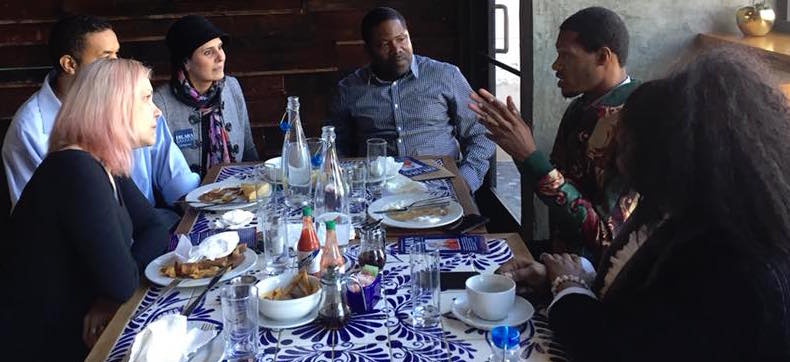 Be A Bridge: Neighbors and Allies
Reverend Leslie Sanders says, "We may not be the same skin color, but you and I are the same kind." In this diverse country, we should have each other's back. But actually, some people, bolstered by our divisive President, are trying to keep us apart. They say I don't belong, you are no good, and he is scary.  The silver lining in such a contentious environment is that we are stepping up and speaking up. We are fighting for the values of our great nation- pluralism, liberty, and justice. We know we are stronger when we knock on doors side-by-side, and speak truth to power – together.
I will build bridges between residents so together, we are allies towards a stronger community. As a Headstart kid from a low-income family who grew up to Build a Life with her husband, I fight to ensure every resident can live the American Promise. As a mother who raised three children who are now starting their own lives as adults and residents of their community, I will make sure every mother can rest at night knowing their child is safe. As a businesswoman who strives to keep her business successful and growing, I will work to ensure each of us with dreams has the opportunity to pursue them.
Sources for All Data Available Upon Request