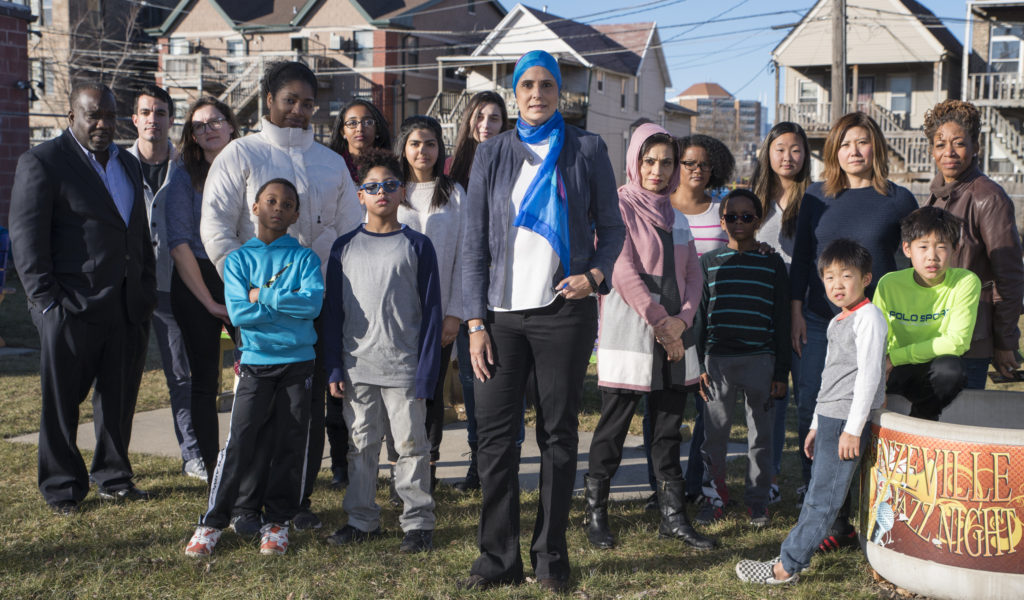 Post a video, two minutes or less, to social media expressing your support for Dilara. Feel free to incorporate one of these themes. 
1. The 5th district touches over 17 neighborhoods and extends from the Gold Coast (Goethe) to the Soul Coast (7900 south). A film about the unique diversity of this district and/or the diversity of people supporting Dilara.
2. Sending a progressive, smart, American Muslim woman proudly wearing her headscarf as a message to counter the divisiveness of Trump and the silence of Rauner.
3. We -our country, state, city and district -need public servants not politicians. A film that addresses the tale of two cities. Disparate investment in the district and what equality in government support could look like. Chicago as one city.
4. We need fresh voices and new faces in Springfield. There are 21 open seats in the General Assembly up for election this cycle. Voters have the opportunity to dramatically change our government. A Sayeed victory will be a history making political win.
5. Any other theme of your own choosing.
Simple Rules 
1. For the cost of a gallon of gas and a loaf of bread, $5.98, Go to www.votedilara.com and make a $5.98 investment for change and contribution into our campaign; your formal entry into the video challenge contest.
2. POST your video -no more than 2 minutes – to FaceBook, TAG the campaign @votedilarasayeed and then CHALLENGE TEN FRIENDS to post a video, contribute and challenge ten of their friends. Also EMAIL your video to meher@votedilara.com along with your postal address and phone number.
3. Submitted videos will become the property of the Friends for Dilara campaign and once submitted can be used for other promotional purposes. Prizes will be awarded on March 17, 2018. All decisions are final.
Incentives 
1. $1500 Grand Prize
2. $500- People's favorite -Video with the most views! (11:59pm-CDT- 3/15/18)
3. Judges and selection of winner by award winning filmmakers Jeff Spitz and Danita Patterson
Throughout the campaign we will be featuring campaign staff favorites on our website. Filmmakers- Have fun with it.